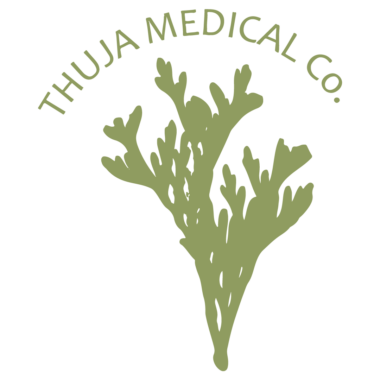 Thuja Medical, a family owned Pharmaceutical wholesaler and distributor, founded in 2010, has focused over the past five years in manufacturing its own natural products. The company's current strategic objective is to expand its geographical footprint with additional markets in the Middle East, Gulf, Africa and Asia Minor. Thuja Medical is a licensed to manufacture, distribute, and import/export for pharmaceutical products as well as Medical devices, medical equipments, cosmetics and cosmeceuticals in addition to nutritional supplements.
Our marketing and business development teams are of high caliber and have the expertise of multinational and local pharmaceutical industries. 
Our products were chosen for highest efficacy and safety first. We choose all natural products whenever these products provide the highest effectivtiveness that suits the doctor's diagnosis and the patient's satisfaction. Thuja's current products have taken years to develop and formulate, as perfection takes time and we accept no less.
Through years in marketing these products to the Jordanian market we have only recieved positive feedback. Therefore we would like you to read through our products in our portfolio.
Contact Us Anytime: 00 962 79 56 8338 1
| | |
| --- | --- |
| Monday: | 9 AM – 6 PM |
| Tuesday: | 9 AM – 6 PM |
| Wednesday: | 9 AM – 6 PM |
| Thursday: | 9 AM – 6 PM |
| Friday: | Closed |
| Saturday: | 9 AM – 6 PM |
| Sunday: | 9 AM – 6 PM |